Create or join
an imaging team
How to create or join a team?
Deep Sky Chile allows you to host your telescope in Chile and control it remotely. But taking the step of installing a telescope on the other side of the world may seem expensive or complicated … In order to make this great experience possible for as many people as possible, we offer to help you create an imagery team or join an existing team! Being part of a team allows you to share costs and skills with other enthusiasts.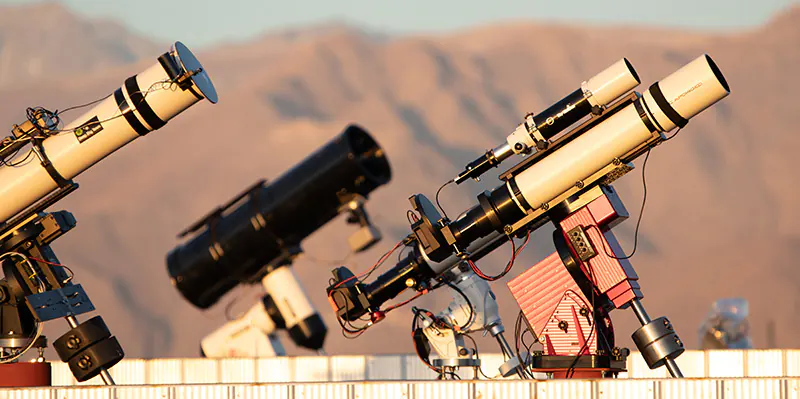 Join an existing team
If you can't host your telescope alone in Chile, joining an existing team (or in the process of being formed) is the easiest way to access the sky of the southern hemisphere. Deep Sky Chile is there to make your task easier by getting you in touch with a team wishing to integrate new members. Keep in mind that a team may be looking for skills, equipment or just someone else to share the experience with. Use our form to help us find the right team for you!
Create an imagery team
Anyone with appropriate equipment can create an imagery team. If you want to create a team, we help you search for members. Whether you are looking for people for additional equipment, skills and/or financial support, Deep Sky Chile helps you in your search. Use our form to help us find the right team for you!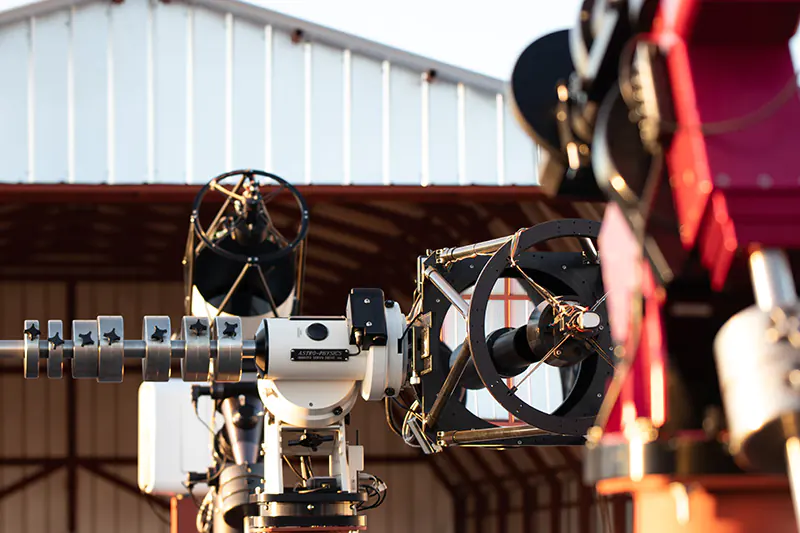 Why be part of an imaging team at Deep Sky Chile?
Image the southern hemisphere sky at a lower cost,
Share the experience with other enthusiasts,
Enjoy 320 clear nights a year and an exceptional seeing.
Some advice…
In order to best organize the functioning of your team, here is a list of good practices:
Limit the number of members on your team. Deep Sky Chile accepts a maximum of 7 members per team.
Select a "pilot" from among the team members to operate the telescope remotely. Ideally the pilot should have a good knowledge of imaging software and should have previous experience in remote piloting.
Vote the selection of targets to be imaged. The southern sky is full of extraordinary objects and a good preparation is essential to satisfy all tastes.
Share all your data in the cloud. Services like Google Drive, OneDrive, Mega or Dropbox allow you to do this with ease. Free subscriptions are limited in size, but you can have access to several hundred gigabytes of space for a few dozen dollars a year.
Publish your final images, individually or as a team. The author of the images is the person who processed them.
Create a structure (associative for example) and write internal rules.
Clearly stipulate the conditions of membership and withdrawal of members.
Like what we offer?
Have you found what you're looking for, or do you have some questions for us?
Contact Us