Deep Sky Chile's partners and friends

Put simply we allow members of the public to access our telescopes across the Internet. You can book telescope time in advance, or use the telescopes on demand. Once you log on to the network, you have access to the 'Launchpad' which provides up to date information about the availability of each telescope, day/night map, weather information and All Sky camera images of each observatory, along with your imaging rates for each of the telescopes. From here you can log on to a telescope directly and immediately start observing, or book a reservation, schedule an observing session to start unattended, and or even make a observing plan for a future sessions. Once you start observing, the telescope will commence your plan either on demand or at a predefined time. If you wish, you can watch your observing session play-out in real time. After the observing session is complete, your digital image files (FITS, TIFF, or JPEG) will be automatically transmitted from the telescope to our digital download server, where you can log-on and collect your image files, ready for processing. For the more technical minded, we also provide image data as pre-calibrated and non-calibrated data sets (Bias, Darks and Flats). We also provide a library of raw calibration data for you to download & process if desired. We provide an automated refund system. If you are not happy with the quality of your image data, you can simply request a refund for the session in question. This may be because of a wind gust, atmospheric seeing or high cloud may ruined some images.
https://www.itelescope.net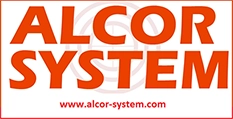 Alcor-System manufactures scientific products intended for amateur or professional astronomy. These products consist of hardware, software and services. On the hardware side, these are cameras capable of monitoring the entire sky at night (ALL-SKY), systems dedicated to measuring the optical performance of telescopes (Shack Hartmann), direct drive telescope mounts for imagery of the sky or follow artificial satellites (Serie Nova 120/200), and finally products that can measure the level of turbulence in the atmosphere fixed or mobile. Alcor-System carries out the study, the complete design of sub-assemblies necessary for the proper functioning of the products mentioned above. A software design activity that is either attached to the products, or either independent is also the heart of our business (PRISM software). Finally, Alcor-System participates in construction and equipment projects for astronomical observatories, as a consultant or prime contractor.
https://www.alcor-system.com

Lunático Astronomía is a small technology company located north of Madrid, Spain. We design and manufacture products for observatory/telescope control and for sky monitoring. Since 2006, we have been trying to improve the accessibility and safety of observatories, especially remote ones. All our products are manufactured to last, can be repaired, and are constantly being updated. Available and installed throughout the world, from the most extreme north of Europe, to New Zealand, Chile and Japan.
https://lunatico.es/the-company.html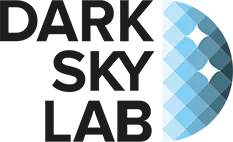 DarkSkyLab is a company that delivers services in the area of light pollution studies, ranging from consulting for communities and companies wishing to improve the quality of their lighting and achieve energy savings to deep technical studies around light pollution and its environmental impact. We use in our daily activity different scientific tools for measuring, analyzing, modeling and mapping light pollution. In particular, we are developing a simulation engine called Otus that produces light pollution maps by inputting different types of data (discrete light sources, satellite radiance, orthophotography, population data, etc.) according to their availability. We are also developing our own metrology tools such as a continuous light pollution measurement system called Ninox that allows us to perform statistical studies of light pollution.
https://www.darkskylab.com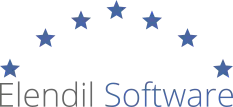 Julien Tschäppät, Elendil software: computer engineer, astronomy and astrophotography enthusiast, I have been doing astronomical development for several years (software, ASCOM drivers, component libraries …). These developments have generally originated from a need for personal use, but also following requests for specific developments, as for Deep Sky Chile.
https://www.elendil.software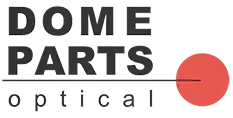 DOME PARTS optical is a Germany based astro-engineering company, specialized in planning, developing and building high quality, science-grade astronomical observatories. We also supply our services as a subcontractor for major international partners and institutions. Our specialist dome construction teams travel the world, to install high quality astronomical observatories for institutions, universities, holiday resorts and private customers. Our high quality astronomical observatories stand all over the world, in 
Namibia, Jordan, Brazil, Kazakhstan, Vietnam, Indonesia, USA, Chile, French Polynesia
 and many more all over 
Europe. 
With a wide spectrum of observatory products, subsidiaries and representatives in all parts of the world, we serve a truely global, astronomical market.
https://www.astrogfk.com

Since 1988, Astronomy Plus values the quality of customer experience which allows them to offer customized services and outstanding post-sale support. The team's passion for astronomy comes with unrivaled expertise and a desire to exchange tips and knowledge along the learning curve of your equipment. We offer the largest selection of telescopes, cameras and accessories in Canada. From the apprentice to the more experienced through professional organizations, there is something to suit every taste at Astronomy Plus.
http://astronomyplus.com

RemoteSkies.net allows you to remotely direct telescopes to take online astrophotos for astrophotography or scientific study. Our systems are located in the northern and southern hemispheres . . . so the night sky anywhere on the planet is available for photography and exploration. As well, already completed astrophotography datasets are available for download on our site. Because we use only the best commercially available equipment and will only deliver images that meet our quality standards, you can be assured that you'll get only the very highest quality data!
https://www.remoteskies.net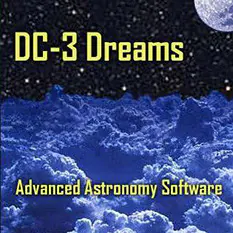 DC-3 Dreams makes astronomy automation software that differs from others in two important ways: (1) It includes a self-contained web service with mobile features, allowing individuals, teams, students to acquire images remotely without access to the desktop at the observatory from their tablet, mobile phone, or desktop computer. By filling in very simple forms, the data is acquired and may be delivered via DropBox, iCloud, etc. (2) The optional ACP Expert scheduler provides all observatory operations including startup/shutdown, target selection, data acquisition, and calibration frames, totally 24/7 hands off. ACP Expert's artificial intelligence scheduling adapts to periods of unsafe weather, requests made during the night, and receives VOEvent triggers for transient events from sources such as ASASSN, SWIFT, and Gaia, automatically scheduling followup observations.
https://dc3.com
or +1 480 396 9700.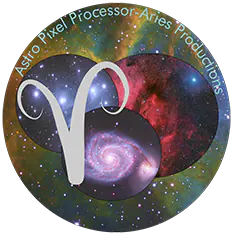 Astro Pixel Processor, or simply APP, is a fast-growing and complete Deep Sky Image Processing application with several new and innovative features. It is being developed by Mabula Haverkamp (drs. M.Sc. E.M.W.P. Haverkamp) who has a doctorandus and Master of Science degree in Astrophysics from the University of Utrecht, 2004. Mabula is also the owner of Aries Productions, the company that produces APP. Mabula uses current scientific insights to develop APP besides developing and creating new innovative features and algorithms like it's unique debayer algorithm Adaptive Airy Disc, Local Normalization Correction and fully automatic N-View mosaics.
https://www.astropixelprocessor.com

Insight Observatory's mission is to provide the tools necessary for "hands-on" astronomy education and research, and make these tools accessible to students, and the general public. In this way, we can enable them to participate and experience the thrill and excitement, of scientific observation and discovery. Students and the general public will have the ability to participate in many projects utilizing the Insight Observatory that will, literally, "open their eyes", to the wonders of our Universe, without having to leave their classroom or homes.
https://www.insightobservatory.com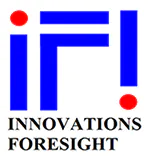 Innovations Foresight (IF) was born from a passion and commitment to deliver new innovative solutions for the astronomical community. Our company is driven by a spirit of innovation, we want to share with you our vision for new technologies, with a common focus you! Our On Axis Guider product line (ONAG) offers a unique, patented, approach for auto-guiding using a very large FOV at once, no need to search for a suitable guide star or to use a rotator for that matter anymore one can guide on the target itself. Our SkyGuide software processes your guider all (full) frame using advanced digital image correlation techniques for auto-guiding therefore there is no explicit need of any guide star or related centroid. With SkyGuard and an ONAG one can not only enjoy our full frame guiding technology but also you keep your scope at best focus, inside its critical focus zone, all the time while imaging without any interruption for refocusing, this is done live with your imager shutter opened. Leveraging more than 30 years of experience in machine learning our SkyWave (SKW) software offers a very powerful tool using artificial intelligence (AI) for telescope alignment (collimation) by the numbers without any extra hardware beside your focuser and your imaging camera. SKW is a true wavefront analysis-based solution. It can be used as an optical metrology tool in the sky or in the lab for accurate measurements (quantitative aberrations, such as Zernike, Siedel, …) including for testing individual optical parts, such as mirrors, lenses and related assemblies. We are on a mission to deliver high quality innovative solutions for astronomers and more, solving difficult problems, and to go where nobody has gone before, providing you with new tools to enjoy even more your passion. In this spirit we continue to deliver new cutting-edge products.
https://www.innovationsforesight.com

Astrograph is a specialist UK based supplier of premium Astronomy equipment and custom installation services. We work with some of the industries most prestigious brands and specialise in remote hosted based telescope system design and installation.
https://www.astrograph.net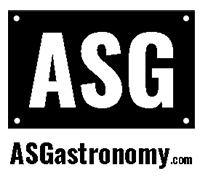 ASG Astronomy, llc is a small company located on the west coast of the United States with a mission to bring tilt free images to fast telescopes.  ASG produces a complete tilt device, backfocus adjuster, and modular filter slider system that mounts to most astro cameras.  They provide independent tilting and backfocus adjustment in one captive camera device.   The ASG Photon Cage has been shown in Sky & Telescope magazine and installed across 6 continents, including some of the best observatories in the world. ASG Astronomy, llc also offers a variety of astronomy equipment and tutorial videos on a variety of astrophotography topics.  Whether you are looking to remove tilt and backfocus issues to get those flat images or simply how to process an image using software applications, ASG offers a variety of services via their website and is also willing to provide remote services and support to users around the globe.
https://www.asgastronomy.com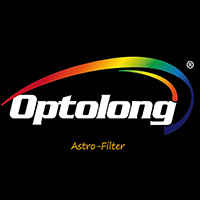 Optolong Optics Co.,Ltd. is the brand owner of Optolong who is the joint of industry and trade. Founded in 1999, Optolong has become an integrated enterprise not only specialized in R&D, but also good at manufacturing astronomy filters and fluorescence filters and pushing them into the market. At present, it has nearly 100 employees and own the plant area more than 2000 ㎡. Located in Kunming City(China) which is one of the four optics centers, and the coating experience of 24 years(since 1999) enable us to design and produce the filters with most sophisticated spectrum.
https://www.optolong.com
Like what we offer?
Have you found what you're looking for, or do you have some questions for us? Contact Us