Our Partners
and Friends…

Lunático Astronomía is a small technology company located north of Madrid, Spain. We design and manufacture products for observatory/telescope control and for sky monitoring. Since 2006, we have been trying to improve the accessibility and safety of observatories, especially remote ones. All our products are manufactured to last, can be repaired, and are constantly being updated. Available and installed throughout the world, from the most extreme north of Europe, to New Zealand, Chile and Japan.
More information available at: https://lunatico.es/the-company.html
Julien Tschäppät, Elendil software: computer engineer, astronomy and astrophotography enthusiast, I have been doing astronomical development for several years (software, ASCOM drivers, component libraries …). These developments have generally originated from a need for personal use, but also following requests for specific developments, as for Deep Sky Chile.
Contact and information at https://www.elendil.software
DOME PARTS optical is a Germany based astro-engineering company, specialized in planning, developing and building high quality, science-grade astronomical observatories. We also supply our services as a subcontractor for major international partners and institutions. Our specialist dome construction teams travel the world, to install high quality astronomical observatories for institutions, universities, holiday resorts and private customers.
Our high quality astronomical observatories stand all over the world, in Namibia, Jordan, Brazil, Kazakhstan, Vietnam, Indonesia, USA, Chile, French Polynesia and many more all over Europe. With a wide spectrum of observatory products, subsidiaries and representatives in all parts of the world, we serve a truely global, astronomical market.
Contact and information at https://www.astrogfk.com
Since 1988, Astronomy Plus values the quality of customer experience which allows them to offer customized services and outstanding post-sale support. The team's passion for astronomy comes with unrivaled expertise and a desire to exchange tips and knowledge along the learning curve of your equipment.
We offer the largest selection of telescopes, cameras and accessories in Canada. From the apprentice to the more experienced through professional organizations, there is something to suit every taste at Astronomy Plus.
Visit our website at: astronomyplus.com
Astrograph is a specialist UK based supplier of premium Astronomy equipment and custom installation services. We work with some of the industries most prestigious brands and specialise in remote hosted based telescope system design and installation.
Contact and information: www.astrograph.net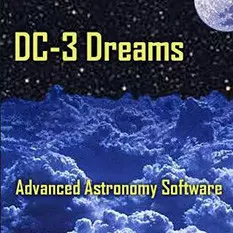 DC-3 Dreams makes astronomy automation software that differs from others in two important ways:
(1) It includes a self-contained web service with mobile features, allowing individuals, teams, students to acquire images remotely without access to the desktop at the observatory from their tablet, mobile phone, or desktop computer. By filling in very simple forms, the data is acquired and may be delivered via DropBox, iCloud, etc.
(2) The optional ACP Expert scheduler provides all observatory operations including startup/shutdown, target selection, data acquisition, and calibration frames, totally 24/7 hands off. ACP Expert's artificial intelligence scheduling adapts to periods of unsafe weather, requests made during the night, and receives VOEvent triggers for transient events from sources such as ASASSN, SWIFT, and Gaia, automatically scheduling followup observations.
For more information see https://dc3.com or call us at +1 480 396 9700.
Astro Pixel Processor, or simply APP, is a fast-growing and complete Deep Sky Image Processing application with several new and innovative features. It is being developed by Mabula Haverkamp (drs. M.Sc. E.M.W.P. Haverkamp) who has a doctorandus and Master of Science degree in Astrophysics from the University of Utrecht, 2004. Mabula is also the owner of Aries Productions, the company that produces APP.
Mabula uses current scientific insights to develop APP besides developing and creating new innovative features and algorithms like it's unique debayer algorithm Adaptive Airy Disc, Local Normalization Correction and fully automatic N-View mosaics.
Learn more about Astro Pixel Processor at: www.astropixelprocessor.com
Insight Observatory's mission is to provide the tools necessary for "hands-on" astronomy education and research, and make these tools accessible to students, and the general public. In this way, we can enable them to participate and experience the thrill and excitement, of scientific observation and discovery. Students and the general public will have the ability to participate in many projects utilizing the Insight Observatory that will, literally, "open their eyes", to the wonders of our Universe, without having to leave their classroom or homes.
Like what we offer?
Have you found what you're looking for, or do you have some questions for us?
Contact Us