The best astronomical
site in Chile
The perfect site for astronomy
Deep Sky Chile has selected the best astronomical site in Chile to host your remotely operated telescope: a 3 hectares flat mountain top over 5590 feet high (1700m), far from all light pollution, with exceptional seeing conditions and high-speed internet access. We regularly build new collective observatories in order to anticipate demand.
360° Sky view!
The site offers horizon-to-horizon coverage. There is no high mountain or tree to limit your gotos!
Why Rio Hurtado Valley?
We have traveled all over Chile to find the best site to host your telescope. We tested the skies of Atacama and the Elqui Valley, both enjoying a good reputation among astronomers. However, we have noticed that these places have become very touristy and that the authorities are not taking any special measures to limit increasing light pollution. Rio Hurtado valley remained protected. Far away from the big cities, but easily accessible, it offers the darkest skies and the best conditions we have found in Chile. If you still doubt, remember that we share the same sky as Cerro Tololo, Gemini South and the brand new Vera C. Rubin (LSST) observatories…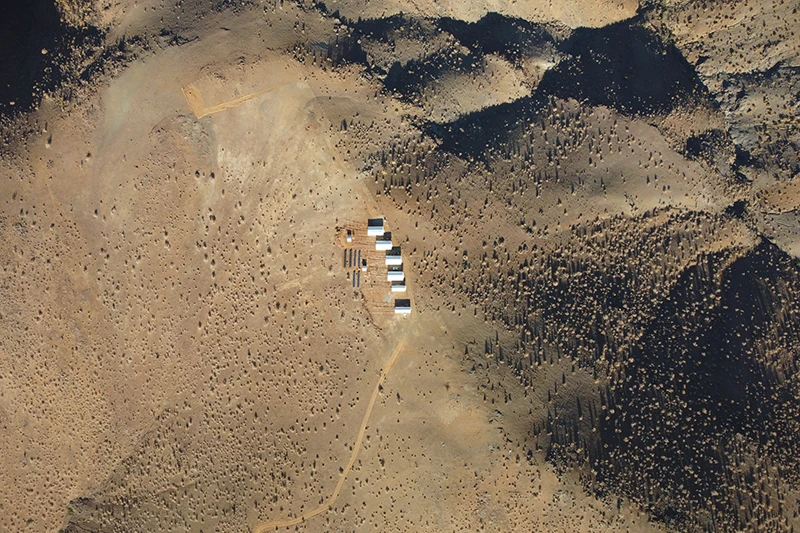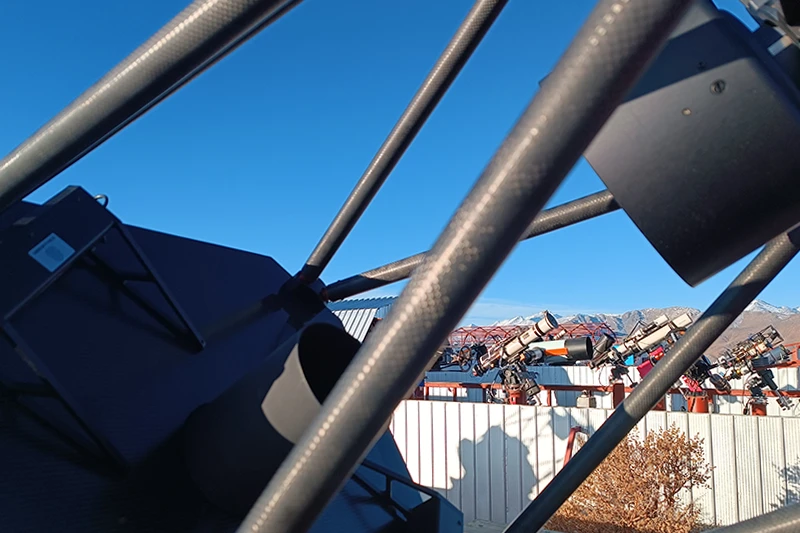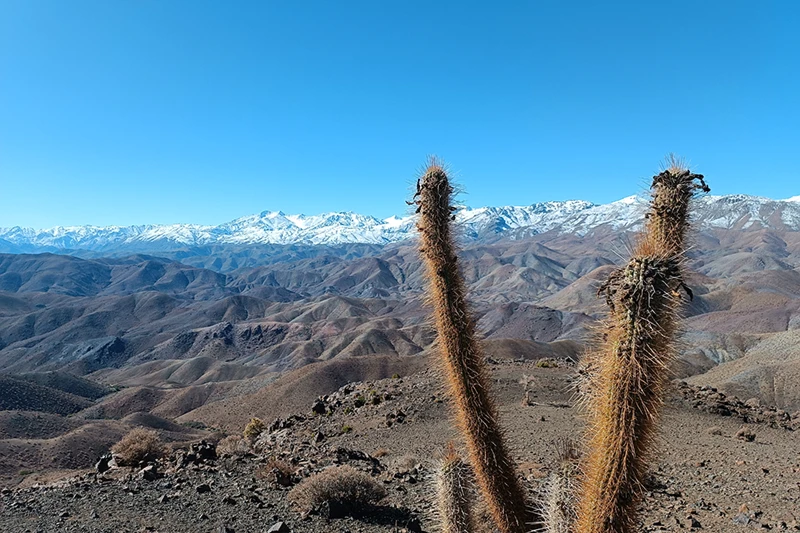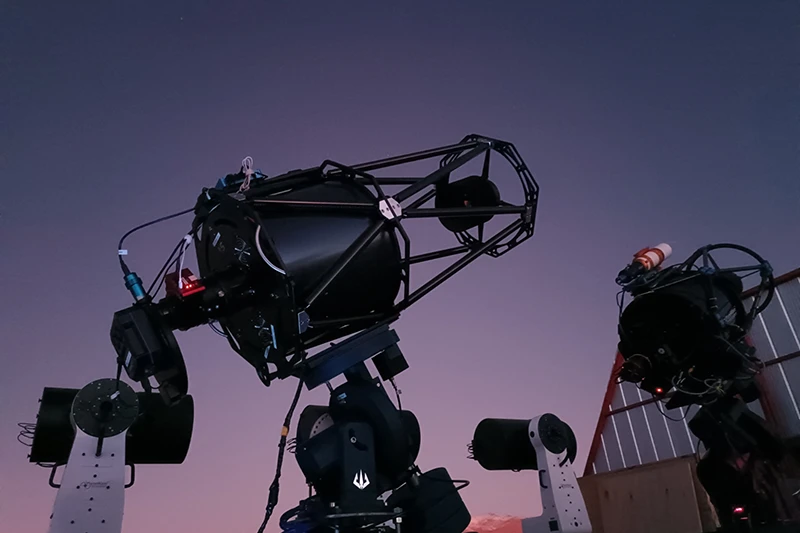 Seeing Conditions
Average seeing value is under one arcsec! An exceptional stability for imaging in high resolution.
320 Clear Nights per Year
Rio Hurtado valley has one of the highest "ratings" for clear nights anywhere in Chile and in the World.
5590 feet (1700m)
The observatories are located high enough to be above the inversion layer, but not too high to prevent easy year-round accessibility to the site.
Laminar Airflow
The observatories are on top of a mountain that rises several hundred feet above its surrounding terrain in all directions. The prevailing westerly wind moves smoothly over the site. There is no mountain west of the site that could cause atmospheric turbulence. Therefore, the airflow is laminar and allows for the best possible seeing conditions.
Dark Skies
SQM varies between 21 and an incredible 22.13 magnitudes / sq arcsecond. According to DarkSkyLab, the sky at Deep Sky Chile is among the darkests in the world. Thanks to its location above the Rio Hurtado Valley, our terrain has very low risk of future development that would affect levels of light pollution. From the site, we can see easily Cerro Tololo and Gemini South observatories.
Video Gallery
A collection of videos to discover the site and the construction of the observatories…
Deep Sky Chile
  The exact position of the site is not available.    
Like what we offer?
Have you found what you're looking for, or do you have some questions for us?
Contact Us